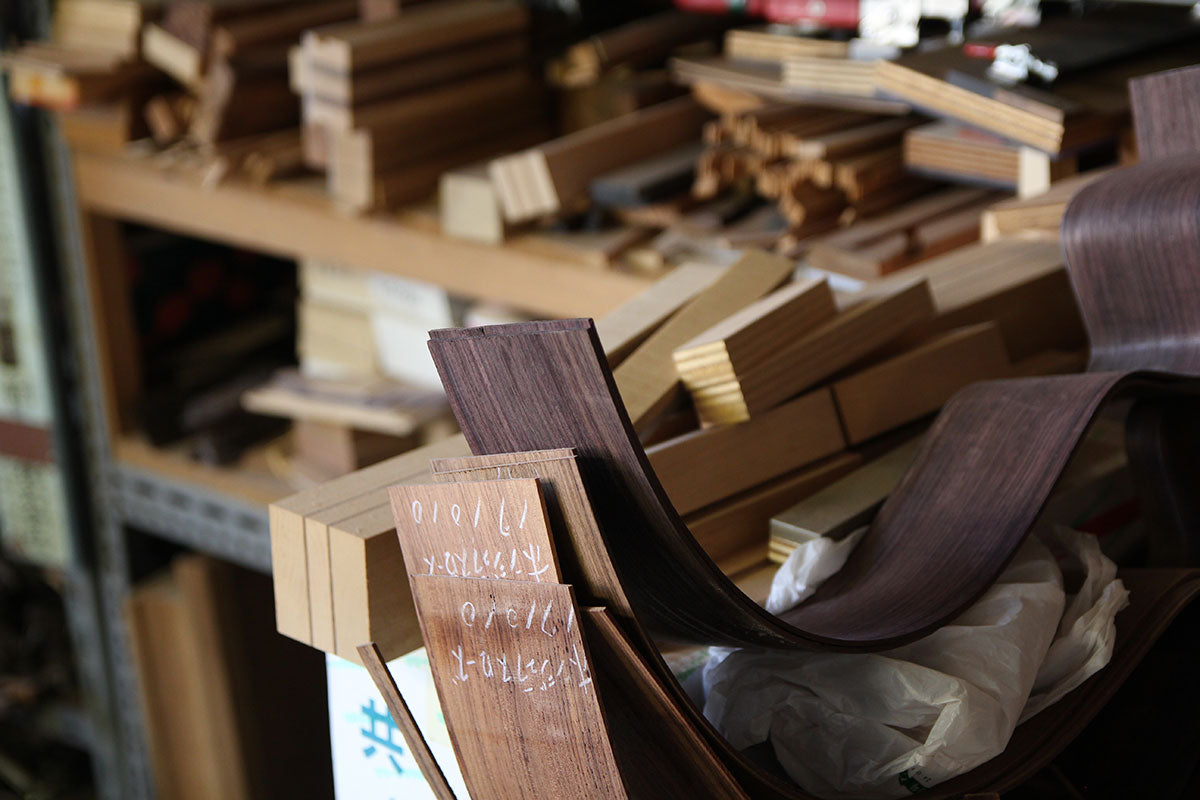 WOODs are... FUNDAMENTAL... Woods selected for their high resonance and indisputable quality. Alder, Ash, Alamo, Mahogany, Maple, Okume, Padauk, Rosewood...seasoned and dried at a controlled temperature, which improves constantly, by the natural process of lignification. NO SURPRISES, NO DEFORMATIONS. Furniture and stable tuning forks of the highest quality.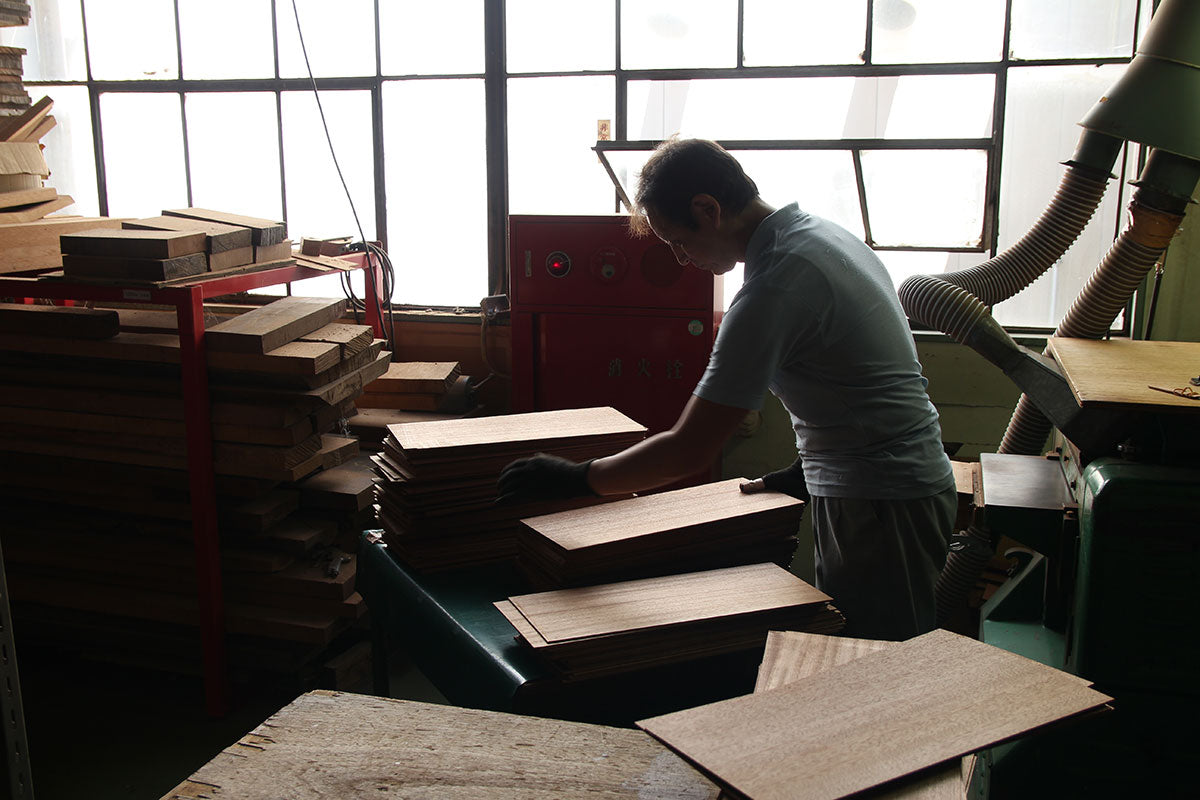 WE CHOOSE THE WOODS THAT WILL BE PART OF YOUR INSTRUMENT ONE BY ONE... We produce by hand but on a scale. Our Artisans love what they do... and they are PROFESSIONALS of the instrument, who leave NOTHING to chance, so that you get the best product and the best performance that you deserve...
AND... YES... THE WOOD ALSO "SPEAKS" TO US... OF COURSE IT DOES!!! They weigh differently... They resonate differently... They transmit differently... They FEEL differently... WE KNOW WHAT WE ARE DOING FOR 30 YEARS, AND WE SHARE IT WITH YOU IN EVERY STATE OF ART WE PRODUCE...
WELL... OF COURSE THERE ARE INDUSTRIAL PROCESSES... AND THEY ARE EFFICIENT AND CONTROLLED!!! We use the latest technology in instrument production. Without losing our artisan side, our team applies processes that ensure perfection at different stages. BUT ALWAYS UNDER THE WATCHFUL LOOK OF OUR PROFESSIONALS AND ARTISANS...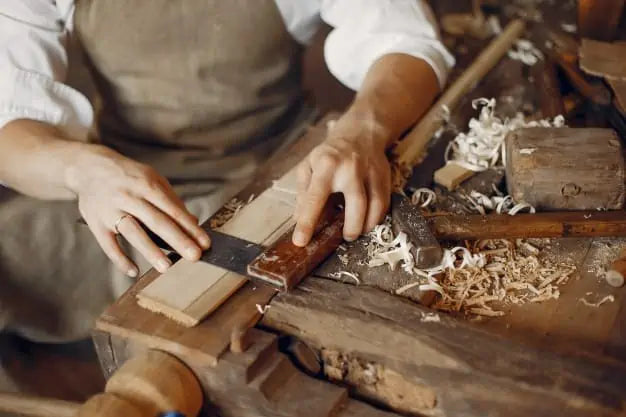 THE EYE OF THE MASTER FATTENS THE CATTLE... HERE IT WOULD BE "THE EYE OF THE ARTISAN IS IRREPLACEABLE FOR US"... There is something that a machine cannot give us... and that is LOVE. That is the MOST important raw material in our production. Along with experience, professionalism and knowledge, these are just SOME of the components that our ARTISANS include in EART... (ADD FIRST MATERIALS)...EART is your next guitar...
WE SAND AND POLISH IN DETAIL... We apply the precision and detail that only expert hands can give you. Thousands of guitars produced over the years give us that fine finish that no 100% mechanical-industrial process can give you...
AN INSTANT BEFORE BEING ENTERED AND POLISHED BY HAND ONE BY ONE... It's like an ultrasound before a birth... it's like the previous moment in which we mentally and with our souls reviewed everything that brought us here.. . and we wanted to share it with you...
STAINLESS STEEL FRETS AND HAND POLISHED ONE BY ONE!!! Did you have an EART in your hands? could you touch it? the sensation and performance YOU WILL NOT FIND IT IN ANY INSTRUMENT OF THIS PRICE RANGE... NONE!!!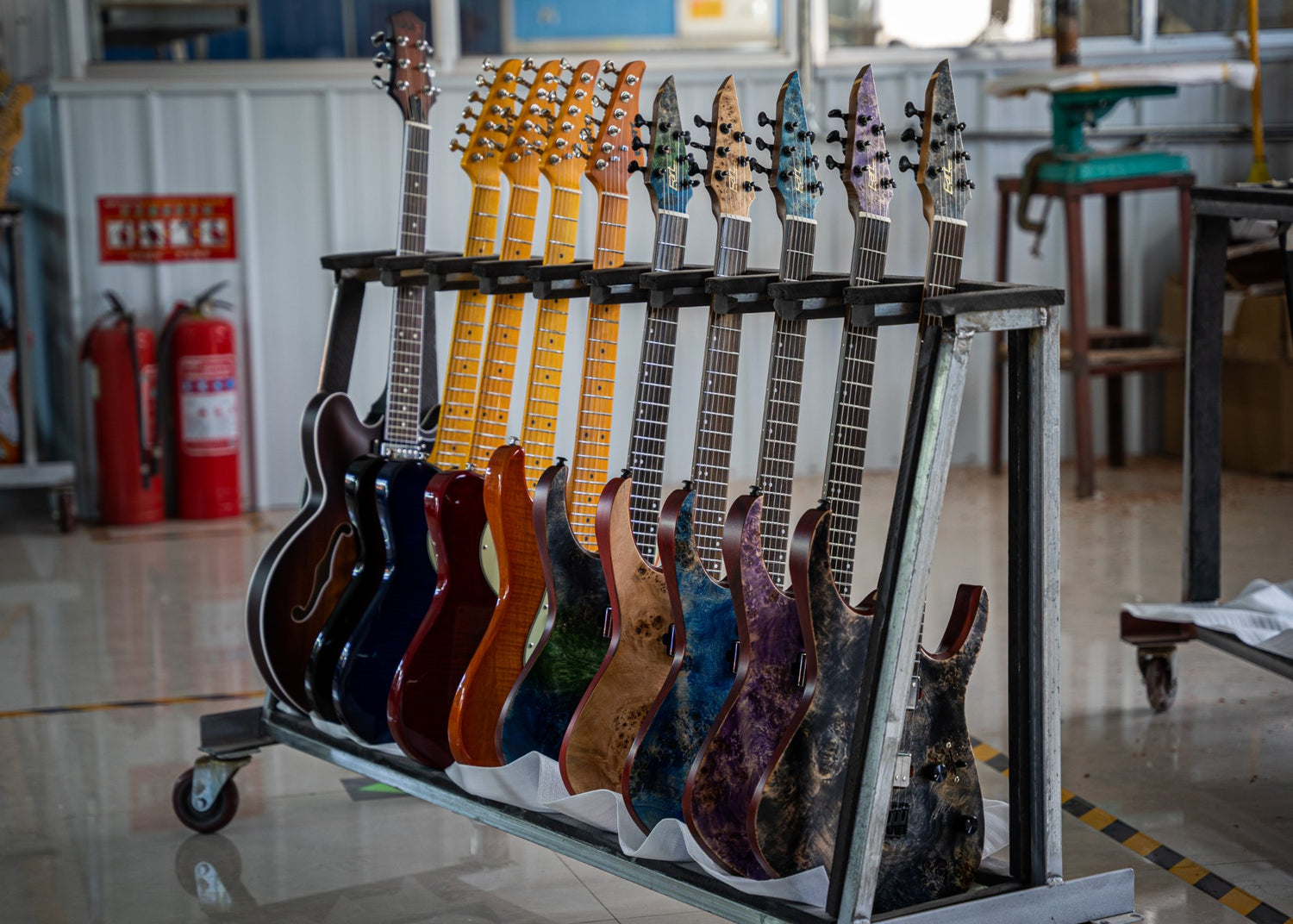 SHHH!!! SPEAK QUIET... BABIES JUST BEEN BORN... Another "snapshot" we wanted to share with you... here they are... these are... the preborn beauties your heart will love... enjoy them...