EART HISTORY
EART... The brand that represents you... the brand that came to change the CONCEPT, taking it to a new level, where respect for the musician and the concept of instruments AT THE RIGHT PRICE are revalued in concrete facts.
Our founder, Mr. Zhao Weiguo, is an artist and entrepreneur committed to the project and development of the brand worldwide. For 20 years, we have been creating works of art that help you fulfill your dream. We are EXPERTS in what we do. We use traditional woods of the TOP quality, finely treated, unbeatable hardware, and top-level pickups. You've never seen anything like this before at this price level...
PROUD OF OUR ORIGIN. Because quality, design and innovation simply belong to those of us who believe and apply those concepts. THAT IS THE ONLY AND TRUE ORIGIN. Made in the People's Republic of China, the "factory of the world". (Check the origin of your products... the item doesn't matter), here we do things WELL, and fundamentally: We listen to you and apply your suggestions. Because in every FAMILY... you grow TOGETHER.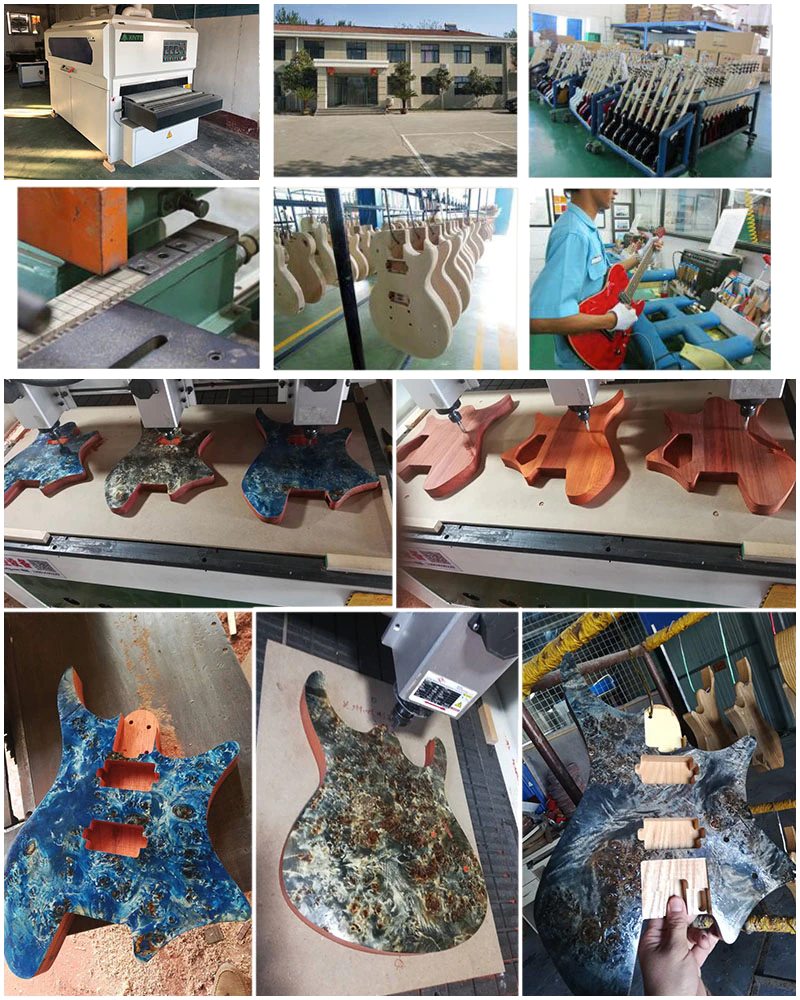 We work every day to create and produce the best for you. Our 9,000m2 factory is located in Shanhui Town Industrial Park, Shandong, China. It has the most advanced processes and standards in the production of stringed musical instruments. You create and interpret your music... We provide you with the right work of art to carry it out...
Our commitment: PROVIDE YOU WITH QUALITY AND DESIGN AT A FAIR AND AFFORDABLE PRICE.
We are neither a fashion nor a consequence of marketing... WE ARE FAMILY. Are you in?